We offer a vast range of services to help you with your online presence. Our team is efficient, skilled and we offer highly competitive pricing. The best part is that you'll always get friendly service from people who listen and have your best interests at heart.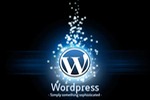 Website Design
We can help you create your online presence in the simplest and most inexpensive way possible. We specialize in Wordpress for websites and blogs. A wordpress website can be installed in seconds from your hosting control panel and you can manage everything yourself. We can help with getting your site looking just right.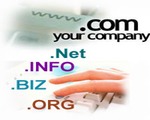 FREE Domain registration
We offer Free Domain Registration with our yearly web hosting option. Free every year you host with us. Free Private Whois, Free Catch-All URL, Sub-Domain, Geographic and Email Forwarding, Free DNS Management and real-time updates, Free Domain Parking and much more.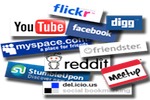 Social Media Marketing
We can make sure your blogs are automatically posted to Facebook, Twitter, LinkedIn and other Social Media Platforms. We can help you get your targeted ads in the ideal locations for maximum exposure and to greatly increase traffic to your website.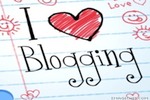 Blogging
We can help you manage your blog and can create posts on your behalf from your rough drafts. You can provide images to insert or we can supply these for you.  We'll make sure your tone and communication style are accurately reflected in your blog.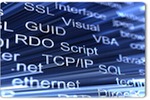 Programming
If you need to have programming for your next online software development, iPhone app or other such programming needs, we have a programming team with highly competitive rates. You'll get highly skilled and experienced programmers who can complete your project quickly and efficiently.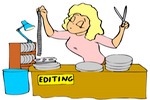 Editing
If you're happy to write blog posts but want to be sure that your writing is grammatically correct and well crafted, we can edit them. Our editorial service will ensure that your communications are professional and clear.
Community Building
If you are looking to create community, one solution is the WordPress plugin called BuddyPress. You can create your online community easily and manage all aspects from registrations, to payments, to forums, wiki and much more. Buddypress works seamlessly with Wordpress and is simple to manage your members, customers or group.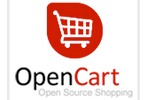 Shopping Carts
Open Cart, Tomato Cart, Magento and PrestaShop are just some of the powerful and robust open source Shopping Carts we like to recommend. They are easy to manage, feature rich, search engine friendly and with visually appealing interfaces. Install either one of them for FREE from your hosting control panel.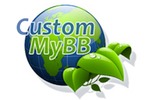 Community Forums
If you need a powerful and intuitive forum software, look no further than MyBB. We like this forum software as it's open source and can do everything that other forum software programs can do. It can be integrated into WordPress or Buddypress seamlessly so members only need ONE login for access. A few clicks and your MyBB forum is setup and ready to go.
These are just a few of the Open Source Software Applications we like and recommend. See the Features page for a list of all the software you can install with a few clicks of your mouse via the Hosting Control Panel.
If you need other Software applications from Enterprise Help Desk/Knowledgebase software to powerful Mailing List Software packages we can help you each step of the way from installation to setup and use. All done quickly and inexpensively.
If you need help with website design we can do that too. Just let us know what you need and we'll help with graphics to shopping carts to mailing lists or whatever else is needed.