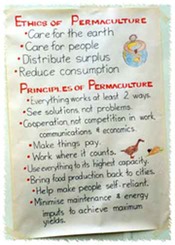 Organizations supported:    Past and Present
PermaHOST was offered as a service by the Permaworld Foundation in 2004. Permaworld was launched in 2001 as a not-for-profit foundation with a goal to raise funds for Environmental/Earth Care Organizations. 
Permaworld offers beneficial products and services with revenues from product sales split between supported Organizations and Permaworld Members. Members earn commissions from referrals via a generous compensation plan. 
140,000+ members have joined Permaworld since 2001 and Permaworld has donated over US$130,000.00 to a variety of Environmental Organizations.
Some Letters of support from Organizations
Sea Shepherd Conservation Society

Amazon Intl Rainforest Reserve
Our Goals: Healthy People ... Healthy Planet
Our overall goals are similar to and aligned with the goals and tenets of Permaculture:

  Caring for the Earth

  Caring for People

  Sharing Resources (to achieve these aims)
Efficient Operations and Transparency
We ensure the efficient operation and transparency of PermaHOST day-to-day operations while providing the best support possible to help members be successful in the promotion of the PermaHOST products and services.
Our Mission Statement
To aid international Humanitarian and Environmental Organizations and provide an opportunity for people to develop financial stability through an innovative business plan that offers unique products, services, support and income.
To a Sustainable Future
We are passionate about Permaworld and what can be achieved by working together to benefit each other AND the environment. With Permaworld, anyone can play a role in helping to create a better life for someone else while, at the same time, helping to support organizations working to keep our planet healthy for generations to come.
Permaworld was originally created to be a fundraising program for Permaculture programs and teachers of Permaculture. Permaworld We has so far donated over US$30,000,00 to Permaculture International in Australia and support other Permaculture initiatives around the world. We actively support and promote Permaculture wherever and however we can